VICINITY OF DE HOLLE POARTE
The elfstedentocht (11-city skating race), its own language and Beerenburg (Frisian gin bitter); all typical Frisian. But Fryslân has more to offer, see below for just a few tips! Of course there is much more to see and do, so for more ideas visit the information stand at the reception. Use De Holle Poarte as a base to discover the Northern province of the Netherlands and let yourself be surprised by the versatility of this region.
It Preamke
Discover Makkum by water by pram (open boat).
Two hours of sailing on the inland waters of Makkum.
Seal tour "Seestern"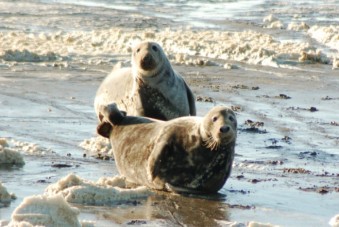 Through the locks of Kornwerderzand to the seals!
A fun boat trip for ± two hours on the Seestern.
Tickets can be purchased at the reception of De Holle Poarte.
Fitness op uw vakantie
Beach Resort Lifestyle is a specialised provider of physiotherapy, fitness, sport and exercise programmes, rehabilitation programmes and health. Lifestyle provides all ingredients for an active and sporting stay in Makkum.
.
Enjoy Friesland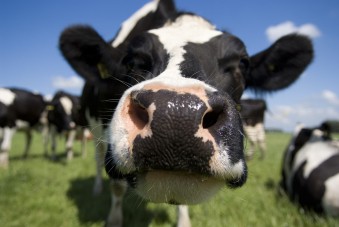 Boating, hiking, cycling, culture or gourmet. There is plenty to do in Friesland
Frisian Beer Brewery

The Friese Bierbrouwerij (Frisian Beer Brewery) is a small family business which has eight different brews of specialty beers. For brewing specialty beers, Us Heit only uses natural ingredients and you can taste it: Naturally pure beer with character!
Swimmingparadise Swimfun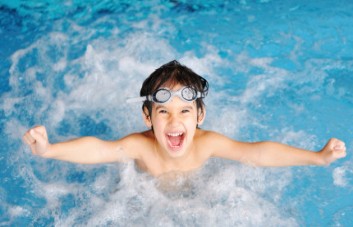 Experience a splashing day out at subtropical swimming paradise Swimfun. Experience an exciting adventure on the flume water slide. It winds its way through the jungle, caves and waterfalls. Experience all the exiting water slides or enjoy the wave pool. A rapids, whirl pool, toddler pool, cold water well, herbal baths, Turkish baths, sunbeds, sauna, catering, you will find it here!
Het 1e Friese Schaatsmuseum
Reminisce about ice-skating in Friesland, Mecca of skating. You will discover that ice-skating has a centuries-old history, one that's worth preserving for posterity.
Kaasmakerij Nylander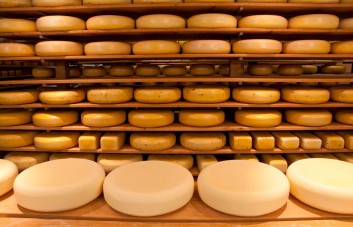 With great care and dedication, the Bokma family produces a pure and tasteful farmhouse cheese. The production process of the Nylander kaas requires the utmost attention.
Aldfaers Erf Belevingsdorp
Do you like sailing on the Frisian waters? Or raft building? Or romp around in a large playground? Are you curious about how the Frisians used to live and work? And how did it use to smell in the old days? Experience it during your visit at the Frisian experience village Fries Belevingsdorp Aldfears Erf. You will see real buildings, objects, hear stories and discover the smells and tastes of the past. Here you can discover for yourself how people used to live and work in Friesland, from two centuries ago till very recent.