Facilities
Our receptionists are looking forward to welcoming you. They will show you your pitch or chalet, answer any questions you have and give all the information you need. After that you will probably want to do some exploring on your own. At the reception you will find an information stand with brochures of amusement parks, activities, museums and boat trips in the surrounding area and farther away. Can't find what you are looking for? At the reception desk they are more than happy to help you!
Pharmacy, off-licence and gift shop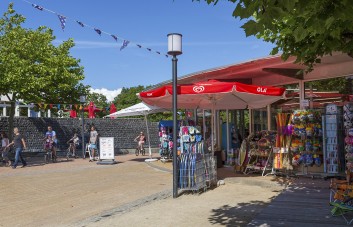 Looking for a nice gift for those who stayed at home? A nice bottle of wine? Or perhaps a souvenir? You will find it at the gift shop and off-licence. The pharmacy offers a wide range of pharmacy products and small camping equipment.
Supermarket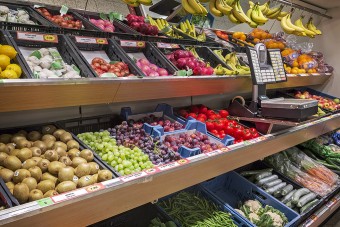 Supermarket Spar "Super op vakantie" offers you a complete and wide range of products for your daily groceries so you can relax and enjoy your well-deserved holiday even more. In the various departments you will find: groceries, fruit and vegetables, meat, sliced cold meat, cheese, and on top of that our wide bread department where, before dawn, we bake fresh bread rolls, French bread, croissants and many more delicious and healthy products for you.
Wireless internet

Looking for a campsite that offers wireless Internet? Wi-Fi on the campsite is becoming an important requirement for more and more people. Besides the washing-up bowl the laptop or tablet is standard camping equipment nowadays. Wi-Fi on the campsite lets you surf the Internet, send and receive emails or chat. Wi-Fi tickets can be purchased at the reception, starting at €2 per day. This ticket has a code to log on to our wireless network. This code can be used on several devices, but not simultaneously.
Laundrette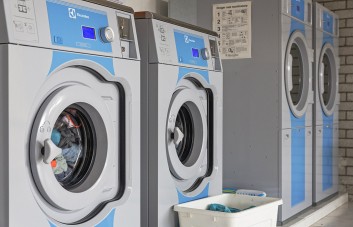 The laundry never stops, but our 3 washing machines will do them effortlessly. Then put them in the dryer, and you're done. Does it need to be pressed smooth? By paying a deposit you can lend an iron at the reception. While waiting for your laundry you can relax while using our free Wi-Fi connection or reading a magazine.
Bicycle rental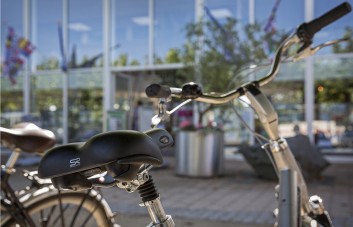 Would you like to explore Friesland by bicycle, but you didn't bring one? No problem. You can hire a bicycle for €10 per day! Even more convenient are our high quality and easy to operate e-bikes with double saddlebags for safe storage of the charger. You can hire an e-bike for €20 per day.
Cash machine
If you are in need of cash money you can use the cash machine located on the outside of the reception building during the reception's opening hours.